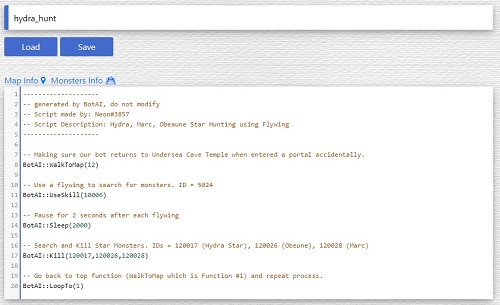 Ever wonder how to programatically farm your character efficiently? Wanted to make sequenced tasks but due to game's limited functionality you can't make it? This feature is for you! With our BotAI Smart Scripting, you can make your own Macros using our Addon. From farming using your Genetics, Doing Daily Tasks, and everything you can think of!

How to Activate:
• /botai on/off - to turn on/off BotAI Script
• /botai load - to load your downloaded script
• /botai dl [script name] - to download your script.